Skepta is an English grime artist/rapper who has excelled in the UK grime scene since 2007 with his own label Boy Better Know. Skepta has continuously been changing the music scene so that other young artists can follow in his footsteps. His track 'Pure Water' was released in May and just recently he released a video to accompany the hit.
The video gives off a very glamorous flair with the black and white inspired visuals. In the video, Skepta's first shot is him wrapped in silk sheets and looking at his surroundings you can see water overflowing and glossy wet floors in different places. When he starts rapping you quickly pick up on the 90's theme with the women flaunting around in huge afros and glossy inspired makeup. The video's visuals stand out really well by the white bejeweled outfits shining through the black making it very original.
The white continues to illuminate the video until in one part it changes to red with several photographs surrounding him making it more unique. Skepta doesn't disappoint showcasing his amazing lyrical skills throughout and to finish off the song a spaceship appears for the finishing shot which he referred to within the song.
Early October Skepta announced his European Tour. Dates are shown below with tickets linked. Also, make sure to listen to the song down below.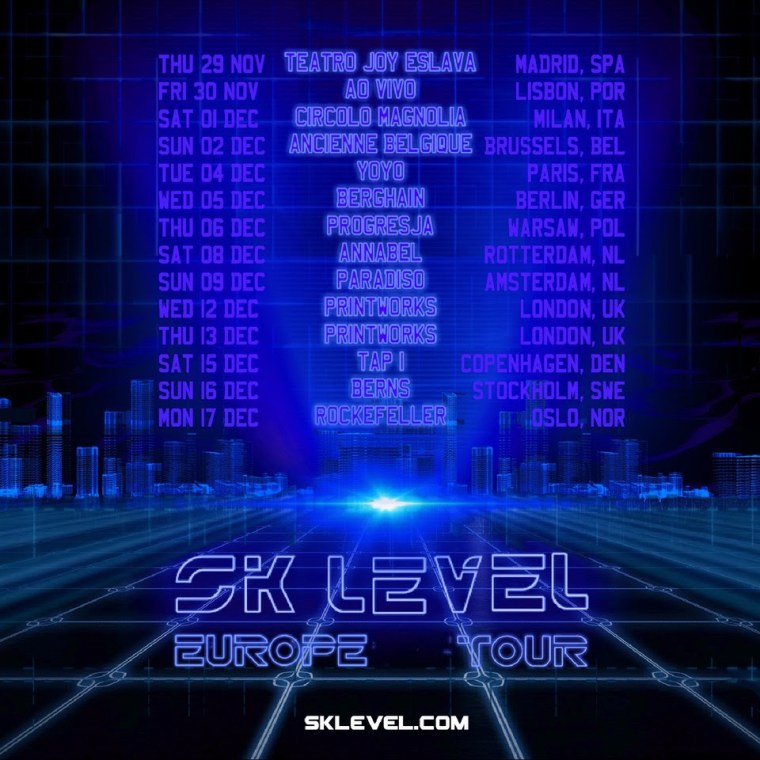 Get tickets here