Ariana Grande just released her 'Thank U, Next' video and it's already climbing views on YouTube and is breaking the internet. Ariana teased us with the trailer earlier this week and her fans/supporters were filled with excitement for it's release. She released the audio 3 weeks ago and it's one of her hottest singles to date , where she thanks all her prior ex's. In the video the theme is an introduction to the 2004 movie Mean Girls. The video includes celebrities like Kris Jenner , Troye Sivan , Victoria Monet and Matt Bennett and more stars revealed within the video.
In the video Ariana pays homage to other classic films Bring It On , Legally Blonde and 13 Going on 30 to represent the lyrics she's singing. Cast members like Jennifer Coolidge and Johnathan Bennet were also spotted in there original roles.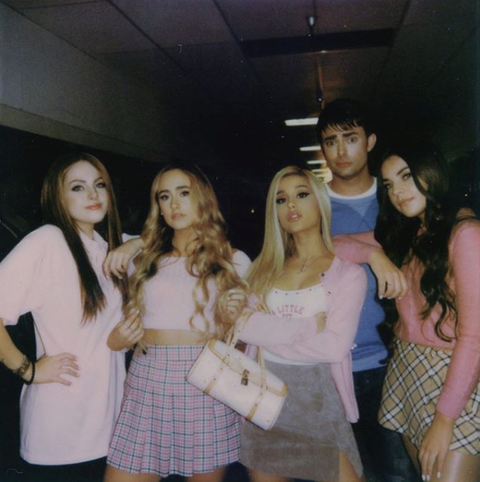 In the beginning of the video we see the cast mirroring the Mean Girls tradition by the gossip and rumours circulating about Ariana. This made the video more humorous as we could sense that Ariana wanted to make a joke about what people say about her and even about her personal life.
In some of the most iconic scenes depicted in the movies Ariana recreated those scenes and made it look just alike. We believe that this is one of Ariana's best videos to date. We can't wait for her to release more relatable songs and amazing videos.
Make sure to check out the video down below.